Childhood Sundays
Childhood Sundays
During my childhood, Sundays seemed to have a distinct pattern – either I attended Sunday School at Edith Avenue Chapel or I went with my parents to visit my paternal grandparents who lived in Perkinsville, Pelton. Uncle Ralph and Aunt Olive (dad's sister) and their children George and Joan lived with my grandparents until they moved to a house in Lumley, near Chester-le-Street. The journey to Pelton entailed catching a 'bus to Chester-le-Street or Birtley, then catching another 'bus to Pelton. There was no direct service from Washington to Pelton! These journeys took a considerable time and I remember many cold and lengthy waits at windy 'bus stops particularly if we had the misfortune to miss a 'connection' which often happened because of reduced Sunday services. At times I dreaded the journey home if we had stayed late because I often developed 'pins and needles' in my feet as a result of my poor circulation and the vibration of the floor of the 'bus.

We would set off for Pelton in the morning so that we could enjoy a traditional Sunday dinner with family. My grandma and Aunt Olive would usually be preparing the meal when we arrived and my mam would assist when we got there. My granda and Uncle Ralph would go to a public house before dinner and my dad would often join them. My granda, a Yorkshireman, usually ate his Yorkshire puddings with gravy as a first course followed by meat and vegetables. The rest of us ate our puddings with the rest of the food. Grandma put onions into the pudding batter but made some without onions for me because I didn't like them. I think that, being the eldest grandchild, grandma had a soft spot for me and tended to put up more with my whims than those of George and Joan. I suppose the fact that she didn't see as much of me as she did of them, and that my dad was her eldest child, made me a bit special to her and she 'spoiled' me.
Granda would put his handkerchief to his mouth to remove his dentures and place them on a dresser before starting his meal. I don't think that he wore them very much about the house or garden and he could eat an apple without them. He had been a coal-miner then worked in a factory where he died suddenly a week before he was due to retire. He spent much of his time in his large garden and greenhouse where he grew vegetables and flowers, being particularly fond of tending his rosebushes. After dinner, Granda and Uncle Ralph would go to bed for a nap but my dad rarely did so.

Grandma would prepare sandwiches, bake pies – meat and potato, and apple – sausage rolls, scones, jam tarts and cakes, ready for tea. I was a fussy eater, 'parky' they called me, and disliked lots of food so grandma always ensured that there was beetroot available so that I could make sandwiches with it.

These Sunday outings became more difficult for me as I grew older because there was so little for me to do particularly as I didn't have the things about me which would occupy me at home and because I was dressed in my 'best clothes'. I was conscious of my Sunday excursions when bringing up our children. I never knew my maternal grandparents who had died before I was born but we ensured that Stephen and Michael visited both sets of grandparents regularly whilst trying to ensure that restrictions on what could be played were few and that favourite toys and books were transported. It helped, of course, that their grandparents were within walking distance of home.
I don't remember at what age I began going to Sunday School at Edith Avenue Methodist Chapel but it became another Sunday ritual. To some extent, I resented being sent there because none of my friends attended. I did, however, enjoy listening to stories and joining in with the singing of hymns. I always received a book at the annual prize-giving ceremony even though my attendance card never had the requisite number of printed stars to qualify me for a prize because of my visits to Pelton. Mr Harry Seed who was, I believe, the uncle of my friend Bob Seed, usually led the services and gave the sermons. I was always impressed by his calm voice and demeanour – he was respected! He often told us of the evils of 'strong drink'. With hindsight, I realise that abstinence from alcohol was an important value in Methodism and, in the mining community where I lived, 'strong drink' sometimes had an undesirable influence on some people.
I continued attending Sunday School until I was about fourteen years old – it seemed to make my mam happy because, I believe, she had been a regular chapel attender with her parents and their relations. I was asked to become a teacher to the younger children but soon decided that I didn't want that responsibility and persuaded mam that I needed the time to do homework and revision in connection with my grammar school studies so I ceased going to chapel. It is interesting, however, that I shied away from teaching at that time yet was later to spend most of my working life doing just that. Perhaps someone there saw something in me that I, at the time, was not aware of.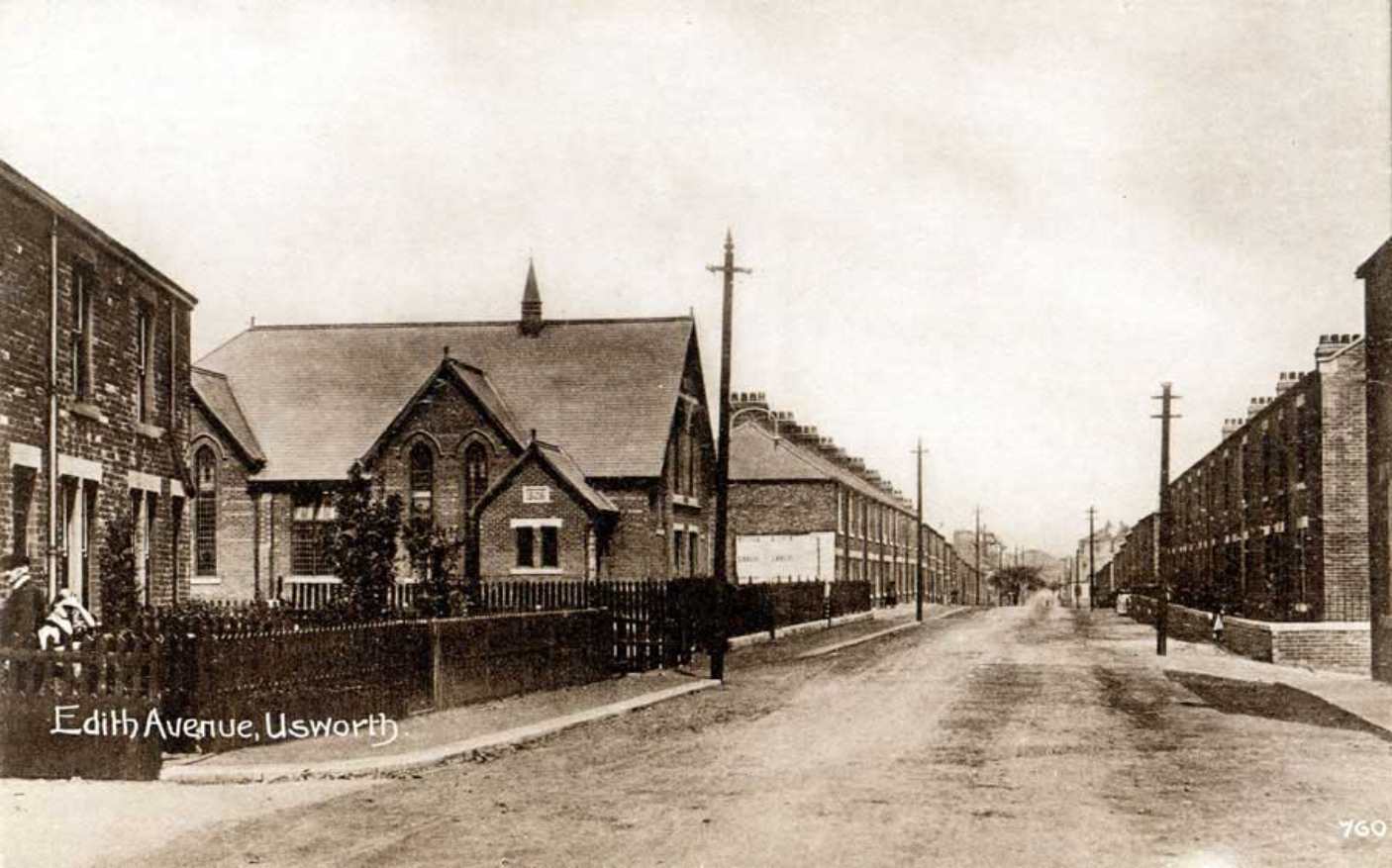 In some ways I believe that being sent to Sunday School turned me away from religion and religious institutions in later life. It also made me determined not to send my children to church or chapel. Having said that, I feel sure that I have benefited in many ways from being in contact with 'chapel people'.

Perhaps it's worth elaborating a bit on the Chapel Anniversary celebration. A lot of time and effort went into the staging of this event. Children who attended Sunday School were allocated 'pieces' – usually poems or short pieces of prose – which they were expected to learn 'by heart' so that, at appropriate times during the service, they could be recited. Hymns – some which were unfamiliar to us – had to be learned and practised at Sunday School and at additional sessions during the week when adult members of the choir also attended. The choirmaster, Mr Mansell, would 'put us through our paces' and, quite often, 'put us in our places'. I accept that he was a perfectionist but I used to resent the manner of his criticisms and interruptions which led to long, drawn out rehearsals on summer evenings.

The Anniversary event always took place on a Sunday evening when the chapel would be packed with regular worshippers and the parents and relations of those of us who had 'pieces' to recite. The event seemed to be a great source of pride to the organisers and staunch chapel-goers as well as our parents. To most of us children, as participants, it was a worrying experience with gradually mounting concern as your turn to 'perform' approached and fear that you would forget or stumble over the words as you stood to deliver your 'piece'. The relief when it was over and you sat down was immense and you could relax for the remainder of the service. My mam spent time helping me to learn my words and I can't remember ever fluffing my lines. I felt sorry for those children who did falter or forget their lines and became embarrassed, sometimes being reduced to tears. I recall, however, how supportive and sympathetic the congregation would be to those children who experienced such difficulties.

Those experiences stayed with me so that, in my teaching career, I avoided putting children into such potentially stressful situations.
John Suggett 2021